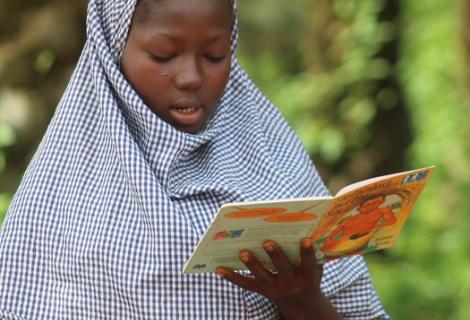 ACTIONAID SIERRA LEONE - 2020 ANNUAL REPORT
Downloads
Our esteemed readers, we are very pleased to share with you ActionAid Sierra Leone Annual Report for 2020. As we completed the first half of our six-year Country Strategy Paper (CSP), this 2020 annual report presents our achievements, challenges, learning and impact stories amidst a sustained health emergency, powered by a dedicated and resilient team.
The year 2020 presented a pandemic context to the world, putting to test the resilience of not just the communities in which we work but the whole world. Adapting to change, ActionAid Sierra Leone was resilient in making progress to enhance social justice for people living in poverty and exclusion. We quickly adapted to new ways of working by adopting a flexible work approach that ensured continued programme implementation, whilst at the same time prioritising the safety and wellbeing of our staff.
The many regulations instituted to reduce transmission rates of the corona virus created a shadow pandemic of hunger and gender-based violence, making vulnerable groups especially women and girls most affected by the pandemic. With support from our various Supporters and Donors, we responded to the emergency by strengthening community women and the neighbourhood watch groups to lead awareness raising on COVID and on issues of sexual and gender-based violence, provided hand washing facilities to all our communities, bursary items, dignity/hygiene kits and emergency food supplies to adolescent girls and sponsorship children.
Our advocacy and campaign work remained significant, pushing for the provision of gender responsive public services and for public financial accountability. Significantly, we worked with other civil society organisations to demand for transparency and openness in the delivery and use of COVID-19 funds. We conducted an assessment on school preparedness for reopening amidst covid-19 and used the findings to advocate for the provision of more WASH facilities in schools, more furniture to enhance social distancing and teacher training on classroom management in health emergencies. These and many other impacts we made keeps us motivated.
Our Board and Assembly members effectively carried out their oversight role despite the many limitations of the pandemic on their normal schedule.  All quarterly and subcommittee meetings were held either virtually or in person following Covid19 regulations. This level of commitment enhanced the effectiveness of management and the smooth run of the organisation. We want to appreciate the Board and Assembly members for their commitment and oversight role they provided in this uncertain time.
We recognise the role played by our partners, staff, volunteers, and communities in this journey and for that we want to thank them for standing with us in these difficult times.
We would like to express our gratitude to our supporters (in the United Kingdom, Italy, Sweden, Greece) and donors (the European Union, FCDO, Millione Foundation, John and Grace Perkin, Paul Meier) for their tremendous support to ActionAid and contribution towards strengthening civil society and building the resilience of the poor and excluded people in our communities. 
With your support, we will continue to fight for social justice, restore the dignity of people living in poverty, and make society a fairer place for all.