Meet Our New Executive Director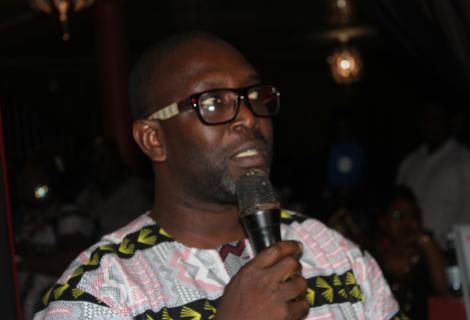 Our New Executive Director sets to Deliver.
At the end of 2019, ActionAid Sierra Leone's Board and General Assembly members did a recruitment for the position of  Executive Director, of which Foday Bassie Swaray,  emerged as the successful Candidate. After working as Programme Officer, Head Of Programmes & Policy, Foday B Swaray assumes the mantle of Action Aid Sierra Leone's  Executive Director role. Foday comes into the role of the Executive Director with a strong background in Programmes, Policy and Advocacy. He is aufait with the Sierra Leone Non-Governmental  and Global context and he is set to take ActionAid Sierra Leone to another Level.
Foday sets to change the narrative by affirming INTEGRITY in our work.
If we are striving to hold government and other parastatals accountable we must first be accountable.....Says Foday
Foday will lead the implementation of  AASL's New Country Strategy from 2018-2023. He is set to deliver on his promise and committed in building a reputable team that will build the resilience of Women, Girls & Communities. Foday is the 4th Sierra Leonean to hold the position of Executive Director.