Engage Market Women on Taxes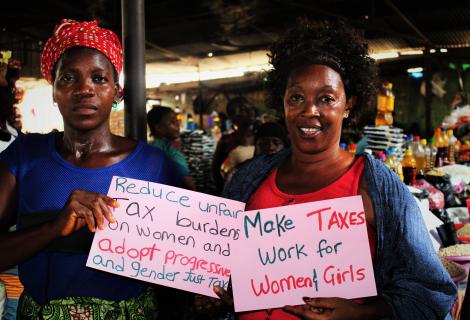 Make Taxes Work for Women
In Climaxing the International Women's Day Celebrations, The Tax Movement Sierra Leone which comprises of NGOs and Civil Society bodies of Which ActionAid Sierra Leone is part off, engaged market women on the issue of tax under the theme #Make Taxes Work for Women. In this engagement, the tax movement for Sierra Leone educate the women on the reasons why they should pay tax and when they pay, they should demand services as they have paid. From a response from the Chairlady, of the market women it was learnt that even though tey pay their taxes, they don't get certain services in the market.
We don't have tap running water in this market, even a decent place to relieved ourselves is a problem and we are paying our taxes and market dues...Chairlady Lumley Market Women
with this engagement the women were enlightened that they shoukd put forward their demand to the city Council, and they shoukd continue to hold the City Coucil accountable for their taxes, which should be used judiciously to better the lives of they the market women.